Team member roles are being expanded from three types to five. This will allow larger teams to manage Tesults projects more easily and efficiently from now on.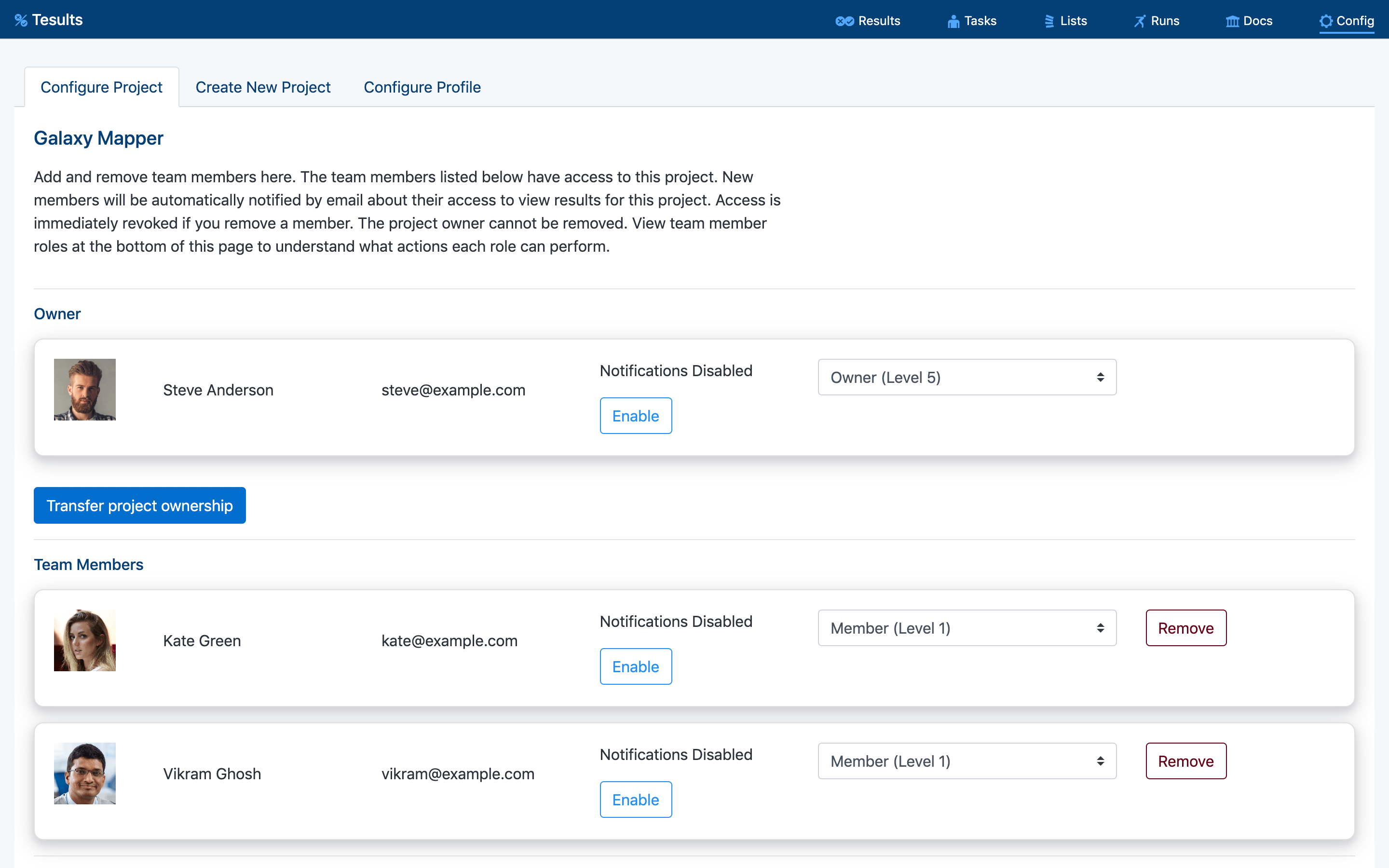 The old moderator and regular member roles will stay the same, while the administrator role gets split into three new roles. Here are the five new (and now current) roles:
1. Member
Most team members should be ordinary members. Members can view results for the project, triage assign failing test cases and receive notifications.
2. Moderator
Team members assigned as moderators can do everything a member can do. They can also submit manual test results, delete test runs, trigger notifications manually and change the results of test cases. Changing a result is useful in the case of a false negative or positive result.
3. Administrator
Administrators can do everything a moderator can do. They can also edit team members (promote other users up to administrator level), add, edit and delete targets, edit project information.
4. Officer
Officers can do everything an administrator can do. They can also change the project plan, edit and update payment information. They can promote other team members up to Officer level.
5. Owner
The project owner can do everything an officer can do. They can also delete a project and receive billing emails. There can only be one project owner. Project ownership can be transferred to another team member.
The creator of a project will automatically be assigned the owner role. Any team members that are added to the project will be assigned the Member role as default. The owner can assign any team members that should be able to access payment details or project plan configurations as officers. The owner can also assign team members to be administrators to carry out project configuration including target and team member editing. For editing test case results, adding manual test results, deleting test runs and managing test lists members should continue to be assigned as moderators.
Have questions or feedback? Please get in contact. We hope this new flexibility around team member roles will make your Tesults projects easier to manage.
-Tesults Team