Click Dashboard from the menu to view the project dashboard.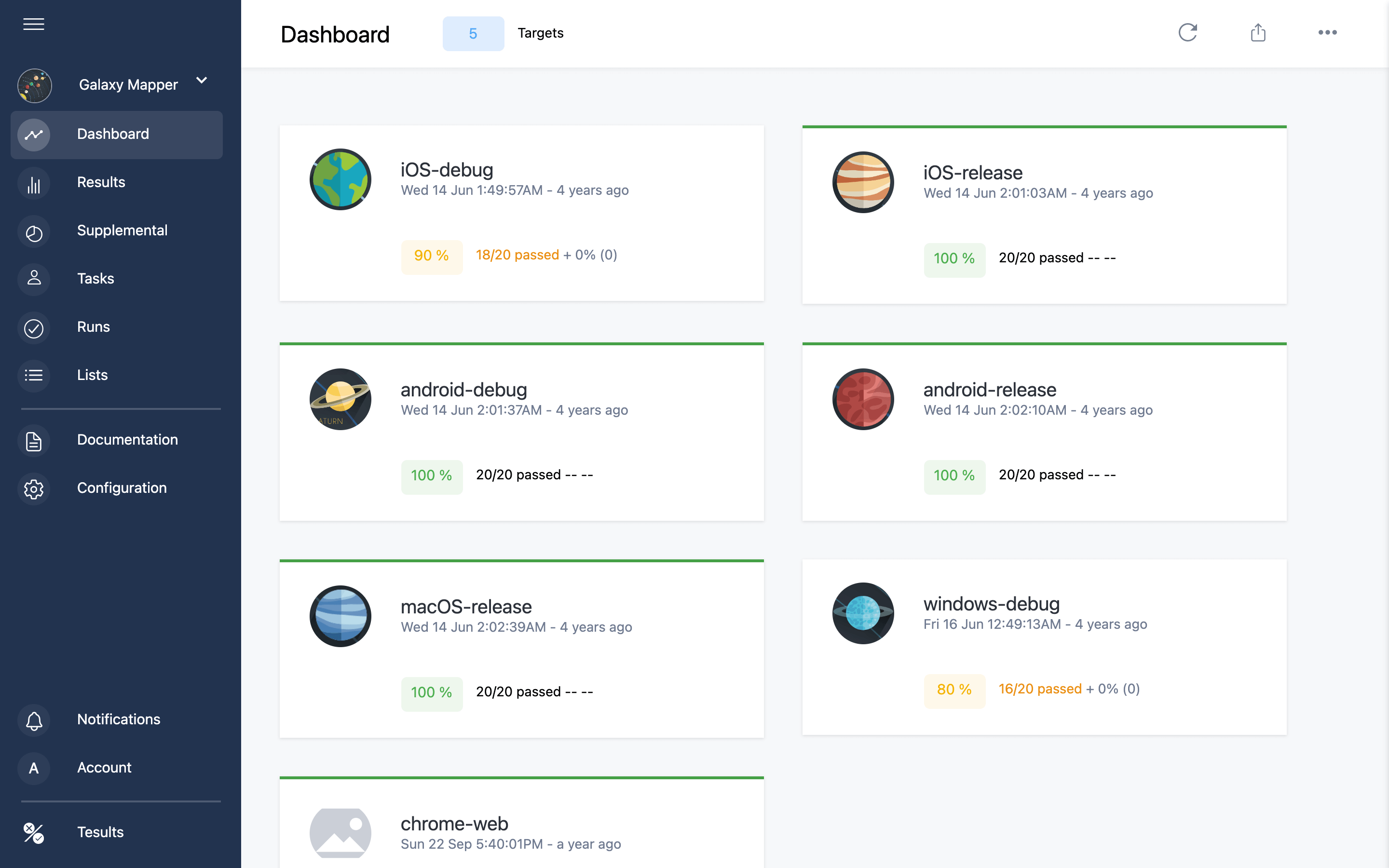 The dashboard view provides a snapshot of the status of an entire project by displaying the latest results of all of the targets in a project. The results and supplemental views are useful for looking at specific test runs and test cases but sometimes it is useful to get higher-level overview of all targets and that is exactly what the dashboard view is there to do.
Get a quick look at whether the pass rate has improved or deteriorated for each target and click on a status to drill down to the results view for more detailed analysis.