Last month we enabled PagerDuty integration. If you use PagerDuty and Tesults you can now have Tesults trigger and resolve PagerDuty incidents based on your automated and/or manual test results.
If you use Tesults for production monitoring then this is a powerful update that ensures your team members receive emails, SMS and phone calls alerts whenever critical test failures occur.
Take a look at the PagerDuty integration documentation for integration steps.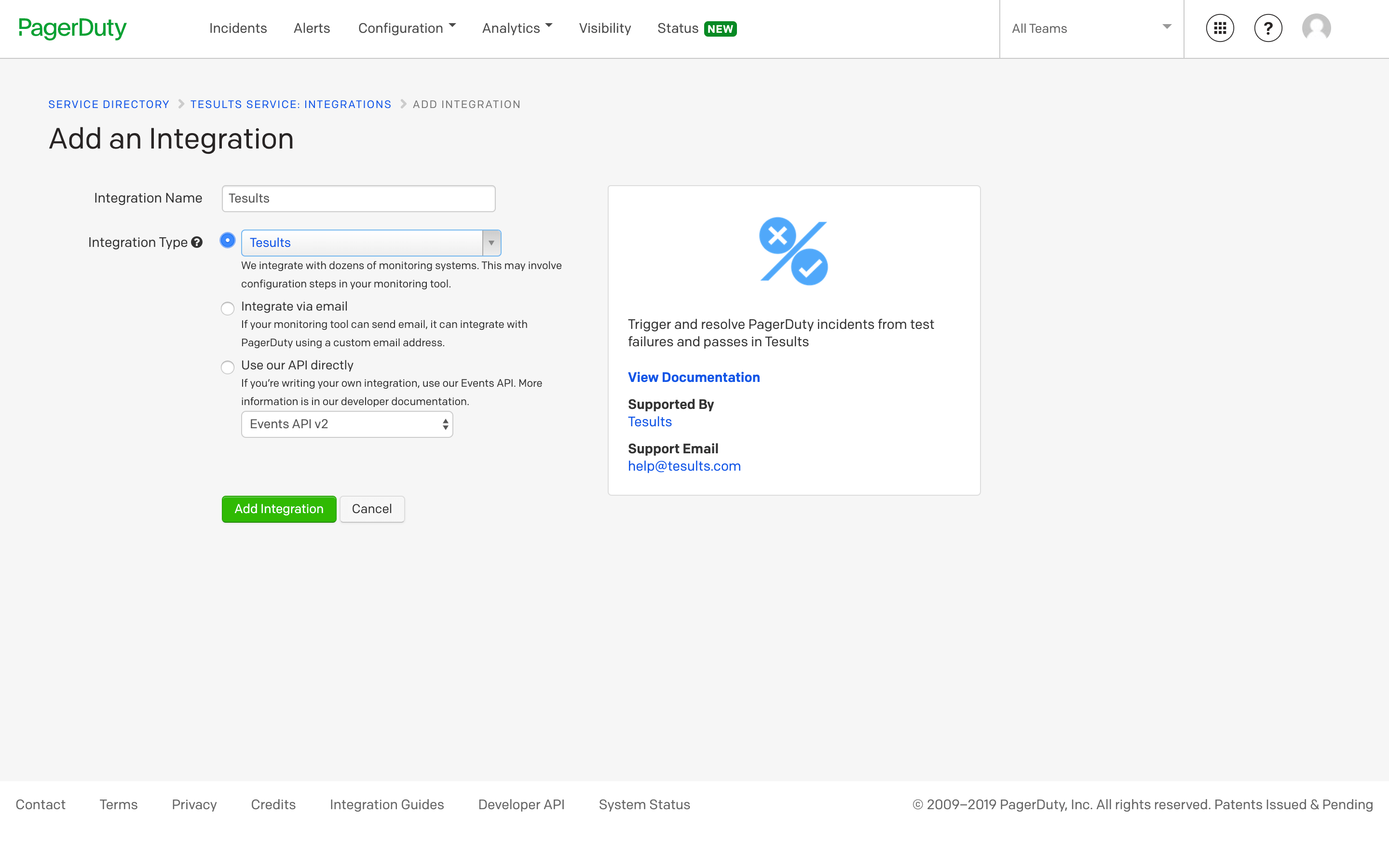 - Tesults Team