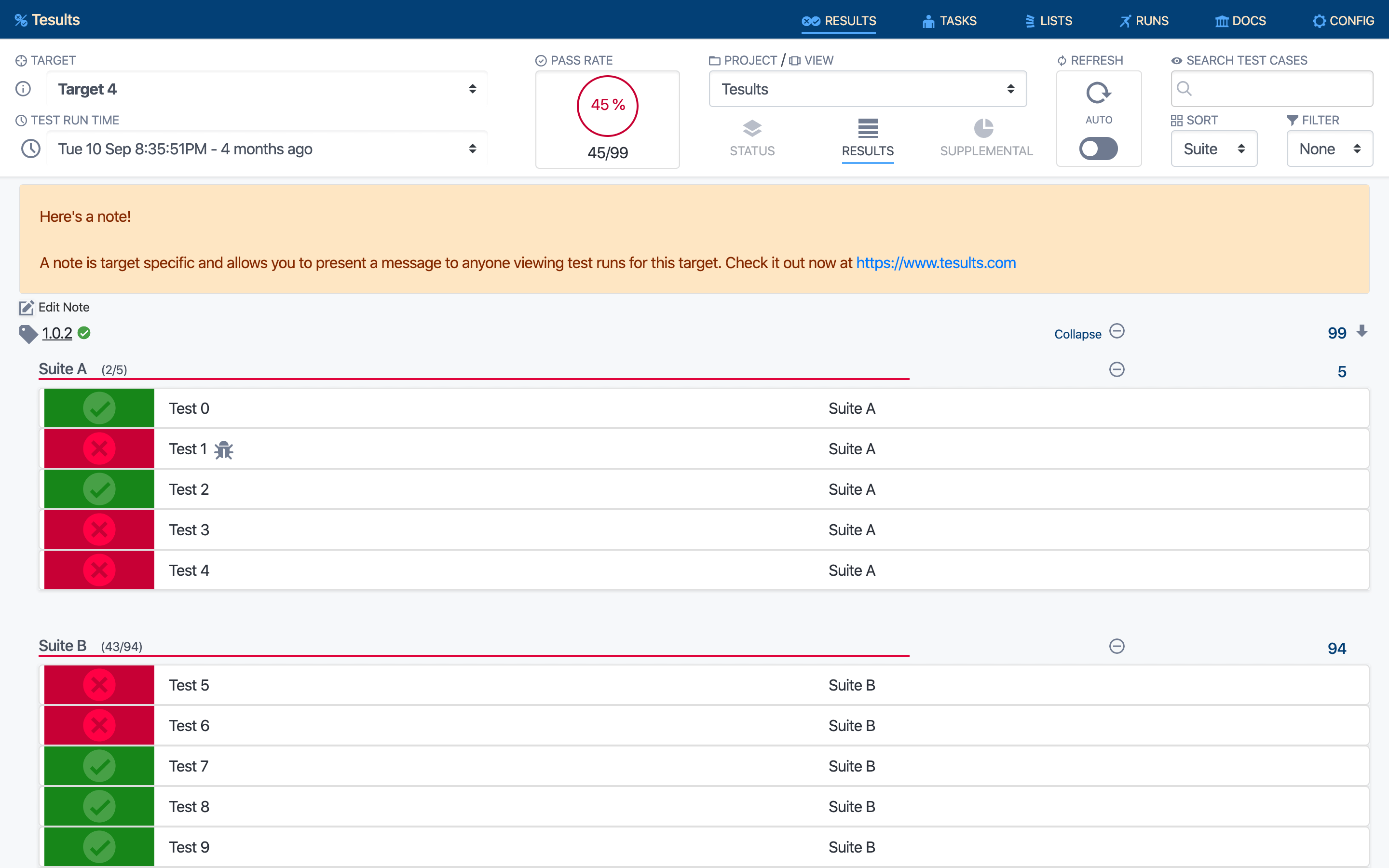 In some situations a single bug or issue can affect several test cases within a test run. Rather than have to link bugs to every affected test case or comment within a particular test case it's useful to add a message to address test run wide issues.
We have introduced 'notes' to address this problem. A note is target specific and provides a way to present a message to anyone viewing results across test runs for the target.
For example you may have a bug open about an intermittent issue that causes test case failures. While that bug is being addressed, you could add a note so that anyone viewing test results for test runs in the interim is aware. Once the issue has been dealt with you could edit or delete the note.
Adding, editing and removing notes is easy, simply view results for any of your targets in either the results or supplemental view and you see the options to manage a note above test cases. Click 'Add Note' to add a note and upon editing, the note will display prominently across the top of the test run.
- Tesults Team